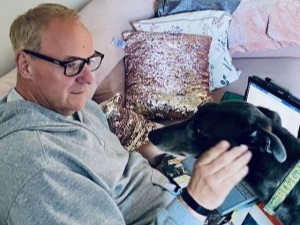 I'd like to thank everyone who has donated and supported the charity, particularly over the last 12 months. Since we launched three years ago, our services have grown to provide accessible (1-7 days between referral and initial assessment) and affordable mental health support to everyone – individuals, couples, families, and community groups.
This year, we have supported over 1500 clients, including children and young people, individuals, couples, and families – and delivered over 5,000 counselling sessions, including individual, couple, and family therapy, school assemblies, and psychoeducational support sessions.
Our face-to-face and online therapy groups have delivered over 150 hours of support.  Clients' feedback to our interventions was very positive, with the overwhelming response being that help received at the time of need influenced satisfaction and engagement.
Clinical scoring outcome measures findings show that the project has been a success with students who accessed therapy showing good levels of recovery.
As a reminder, five or ten pounds a month would contribute to a counselling session for a vulnerable person.
If you or a loved one need professional support to get through a tough time, please get in touch on 0845 004 5777 or at connect@rewriteyourstory.org.uk.
Wishing you a healthy and happy Christmas and New Year.
Alan Heyes, Founder
Don't Miss out on the latest articles, news & fundrasing events.