Our team of multi-national, accredited multi–agency professionals offer therapy, training and counselling. Between us we are trained in Cognitive Behavioural Therapy, Eating Disorders, Family Therapy, Specialist Counselling and Nutrition.
We have a common aim to help and support young people who have disordered eating patterns.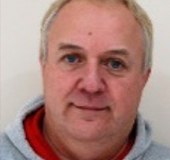 Alan Heyes
Integrative Therapist, Systemic Practitioner and Couples Therapist with diplomas in Individual, Couple and Relationship Counselling
As the Founder of Rewrite Your Story, I have a deep commitment to helping others and am focused towards helping clients achieve successful personal outcomes. I am also a dedicated Mental Health Advocate as Chairman of a Countywide Mental Health Action Group.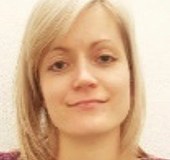 Sophie Presswell
Humanistic Therapist
I use an Integrative approach within my work with clients, tailoring my approach to the needs of the individual. I can offer clients a safe space in which they can untangle thoughts and feelings and have the space to reflect, without feeling judged. My belief is that, given the right conditions everybody has the potential to grow.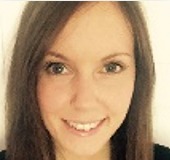 Hannah Louise Burton
Associate Nutritionist
My primary focus and passion as a nutritionist for Rewrite Your Story is to educate and support the team and our clients in restoring and rebuilding a healthy relationship with food.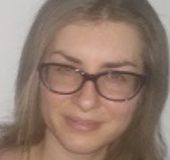 Luisa Marafon
Counsellor
I have several years of experience helping people with eating disorders to regain control over their lives. From increasing self-esteem and assertiveness to more practical measures such as regular eating and goal setting, clients have been able to overcome their issues around food to enjoy a greater sense of physical and mental wellbeing.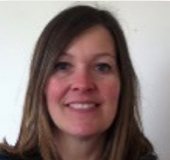 Louise Hadfield
Cognitive Behavioural Psychotherapist
I work both in the NHS and privately, providing assessment and treatment using cognitive Behavioural methods with clients experiencing moderate to severe psychological distress.

Marty Chandler
Humanistc Therapist
I work with clients across a range of mental health issues. I am passionate about my work and I believe that clients are their own best expert. With the right conditions being provided by the therapist, clients are able to explore patterns of behaviour that may be detrimental to their well-being and find new ways of self-regulating.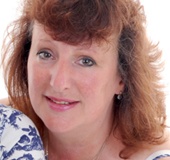 Sallie-Anne Kemp
Integrative Counsellor
My role, as a Counsellor within Rewrite Your Story allows me to work collaboratively with young people that have developed an eating disorder and also offer support to their families. I am passionate about raising awareness of all elements of eating disorders. I believe it is my job to 're-introduce' young people to themselves in a safe and positive environment, one step at a time, allowing the young person to "take control" of their journey.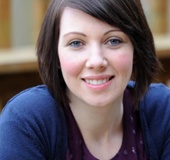 Stephanie Johnson Humanistic Counsellor
I work with children, young people and adults for a variety of organisations. I am passionate about supporting people to make positive changes in their lives to improve their wellbeing.

Sharon Couzens
Counsellor
I have always had a strong interest in people and how thought patterns can change behaviour, so I decided to embark on the counselling journey to deepen my knowledge. My counselling training approach is integrative, which means I draw upon different counselling styles to meet the needs of the clients. I have a client centred approach, meaning the client takes an active role in their treatment, whilst increasing resilience and increasing self-awareness.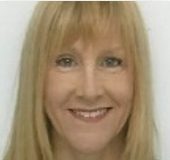 Claire Jordan
Lead Therapist, Counsellor and Psychotherapist
I offer treatment to young people with eating disorders, using a cognitive behavioural approach.  This often entails working with family members. I have experience of counselling primary school children via play and narrative therapy and have a special interest in working with adolescents.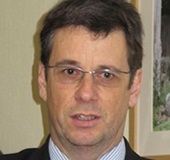 Dave Woodward
Management, Social Work and Therapy Consultant
I have been a CBT Therapist for the past 6 years and I am also a qualified social worker with 25 years of experience working in various disciplines including Youth Offending and Fostering.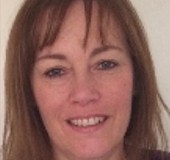 Zoe Young
Counsellor
I qualified as a counsellor in 2011. I am passionate about encouraging young people to be themselves and not fall victim to how society, media and social media dictates how young people 'should' look.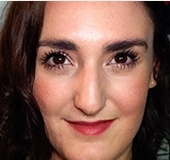 Vanessa Kalijärvi
Executive Assistant
I handle the day to day admin and enquiries, along with working on projects and accepting referrals. I believe the work that we do to support the mental health and wellbeing of children, young people, their families and professionals is so very important.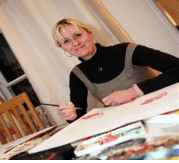 Josie Mahoney
Art Psychotherapist
I deliver a specialist psychological therapy from assessment, formulation to treatment, delivering positive outcomes in Art Therapy. I have experience with bereavement, trauma, low mood/depression, and low self-esteem, anxiety, attachment, self-harm, PTSD, ASD and a range of other complex presenting problems. I also have vast experience working with children in this field.
READ OUR LATEST NEWS & ADVICE
Covering topics from mental health support & advice to fundraising and success stories.
Don't Miss out on the latest articles, news & fundrasing events.