We couldn't be prouder of our Nutritionist Hannah Burton here at Therapy Partners, Rewrite Your Story! Not least because she never stops tirelessly fundraising for our children and young people!
Last Wednesday 21st February, Hannah organised the Meopham Players Jungle Book showing, an exclusive first showing of the fantastic play in Meopham, especially in aid of RWYS. Thank you to all those who made an effort to sell tickets, and to all those who bought one too. We managed to raise almost £300 and hope you had an amazing evening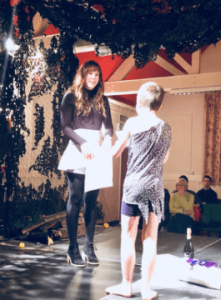 The nutter Nutritionist then went on to do a half marathon on Saturday 24th February in Thorpe Park in an impressive 1 hour 58 minutes, raising another £140 from sponsors so far, all to enable more children and young people in Kent to receive early intervention and eating disorder treatment.
Hannah, what a star!
If anyone would like to donate further to enable us to t´raise awareness, offer treatment and training for professionals and fmailies, please visit our just giving page HERE
Don't Miss out on the latest articles, news & fundrasing events.